Skip Navigation
Website Accessibility
Greetings from your friends at Sew Fabulous
Hello From Sew Fabulous,
WHAT'S HAPPENING
I have lots to share today - here goes!
Just a reminder that our hours will be slightly altered from March 17-24
Tues - March 16: Regular hours 9:30-6:00
Wed - March 17: 10:00-4:00
Thurs - March 18: 10:00-4:00
Fri - March 19: 10:00-4:00
Sat - March 20: 10:00-4:00


Tues - March 22: 10:00-4:00


Wed - March 23: 10:00-4:00


Thur - March 24: 10:00-4:00


Fri - March 25: Regular Hours 9:30-6:00
INTRODUCING A NEW OPPORTUNITY:

We're starting a new club! THE OLD BAG LADIES & GENTS CLUB! We're planning a new project every month. Some months will be easier and other months will be more of a challenge. On April 23, we're going to make the "Easy Does It" bag.
WHEN: April 23, 2022 from Noon-3:00
WHERE: Sew Fabulous, 600 Romence Rd, Ste 130, Portage, MI
HOW MUCH: $15 for the session and the pattern is available as a free download or you can purchase a copy at the store for $2.
There will be some prep work required to be done before the class so sign up soon.
You can find details at https://mysewfab.com. Space is limited so call or stop in the store soon.

OESD: I have just become an OESD Partner. This means you'll be able to purchase OESD products through my website and have them shipped to your home for a reasonable $5 shipping. I still need to set everything up on my website - it'll be there as soon as I can get it set up.
Tuesday, March 15, is the last day of special financing from BERNINA - 0% interest for 60 months on purchases over $3000. That's 5 years same as cash as long as you make your payments every month. I have a chart that shows what the payments are estimated to be. Stop in the store and let's talk.
BERNINA OWNERS: Don't forget, March is 20% off all BERNINA and Bernette presser feet. And, while on this topic, have you see the new BERNINA app for your phone or device?
It's been a while since I gave you a link to a fun project. How do you like these Easter or Spring Coasters?
Click here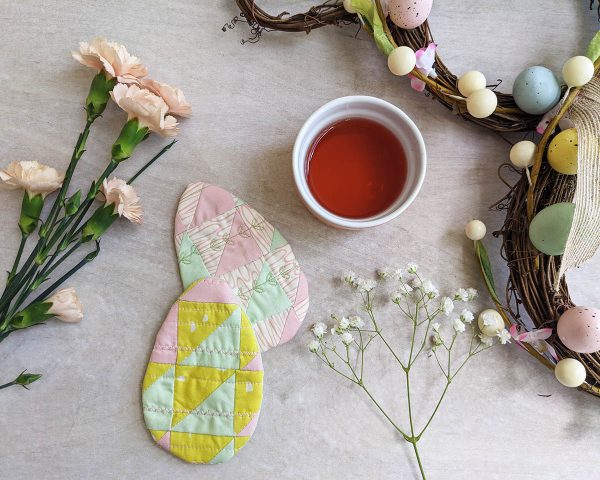 NEW/INTERESTING ITEMS
We have some new fabric...

We have Kits for the Butterfly Wings. If you don't want a kit, we have plenty of patterns as well.
BY ANNIE Supplies: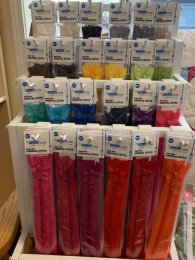 SPECIAL PROGRAMS
Don't forget, this week is the last week of our Fat Quarter Extravaganza! All in-stock FQs are $2.50 each. It's time to stock up!

UPCOMING EVENTS
TUESDAY: March 15, 1:00-4:00 - Cathy's Caps
WEDNESDAY: March 16, 9:30-Noon - Portage Quilters
WEDNESDAY: March 16, 1:00-4:00 - Wool Applique Club
THURSDAY: March 17, 9:30-Noon - The Applique Group (KLCQ)
THURSDAY: March 17, Noon-4:00 - Sit 'N Sew


LOOKING AHEAD:
FRIDAY: March 25, 1:00-4:00 - Embroidery Club. (This month is the table centerpiece with 7 petals. We're working on our plans for next month.)
SATURDAY: March 26, 10:00-Noon - Precision Piecing Class Session 3
WEDNESDAY: March 30, 6:00-8:00 - Precision Piecing Class Session 3-encore
We hope to see you soon! Thanks for reading.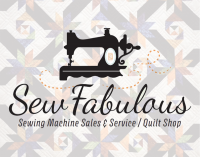 600 Romence Road, Ste 130 (in the Hillside Center)
Portage, MI 49024
(269) 459-1725
sewfabulous.mi@gmail.com
www.mysewfab.com
VIRTUAL TOUR: https://goo.gl/maps/SgXsRD12dAa1NU4s5

From I-94W take Exit 76, stay left to go south on Westnedge Ave.
Turn right on Romence Rd.
Turn right into the Hillside Center drive, just past the mall entrance on Romence Road.