Sew Fab In-House Retreat is this weekend. Thank you to all who have signed up. We're full for Friday and Saturday and still have some openings for Sunday. Let me know if you'd like to join us on Sunday.
ANNOUNCEMENT: I am now an OESD Partner Affiliate. This means that you can purchase your OESD embroidery products through me. I just have one more step to finish before I can post a link on my website that will allow you to purchase these items online - I'll include the link in my next newsletter so you can save it.
BERNINA
There are a few days left of the 20% off sale. Stop in and let's talk about the BERNINA that's perfect for you.
April is National Overlocker Month and has BERNINA got a great deal! If you're considering adding an overlocker/serger to your collection of machines, this is a great time to do that. Gifts with BERNINA machine purchase include a roller bag and a Laurastar lift.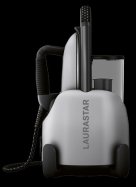 If you're not familiar with the Laurastar system of steam ironing, let me tell you it's amazing! Check it out here: https://www.laurastar.com/.
The Bernette 64 air-threading serger will be $999 - a great price for an air threading machine.