Skip Navigation
Website Accessibility
Greetings from your friends at Sew Fabulous
Hello From Sew Fabulous,
WHAT'S HAPPENING
Happy May Day! Lots going on in May...Thursday is Star Wars Day (May the Fourth be with you!), Saturday is Cinco de Mayo, May 15th - May 19th is our destination retreat on Drummond Island.
THREAD OF THE WEEK: Aurifil 2520 is our focus thread this week. Stop in and pick it up at 10% off regular price. Are you going to collect all 126 colors we have?

OPENINGS IN QUILTERS WORKSHOP @ THE PORTAGE SENIOR CENTER: For all the details and to sign up, please go to https://klcq.org/guild-activities/#schedule. A little bit about the teacher:
Chris Hoover of Whirligig Designs will teach great technique on making the Grand Isle Pattern.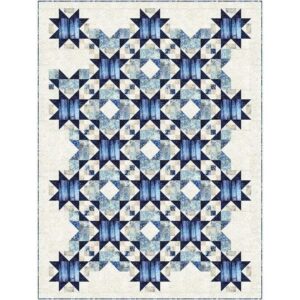 Grand Isle pattern
She began quilting in 1989 when she made her first sampler quilt. Sewing a block a week quickly turned into sewing a block a day and sampler quilts and scrappy quilts became her all-consuming passion. "Quilting soothes my soul and has kept me sane many times over the years!" Her eclectic style is inspired by everything from color and texture to architecture and nature and she loves to share her passion speaking and teaching classes for quilt shops and guilds since 1999. Her designs have been seen in Quiltmania, Best Fat Quarter Quilts, Best Weekend Quilts and Quilts from Quiltmaker's 100 Blocks.
"My designs may look complicated but they are easily broken down into simple elements. I encourage quilters to see beyond the color and fabric in a quilt and to imagine the possibilities of the design – how to make it suit their individual style."
SPECIAL PROGRAMS
Click here to read more.
Lots of great deals on all the machines. Stop in and check them out!
UPCOMING EVENTS
MONDAY: 9:30-2:30: Sit 'N Sew. Bring a Lunch and enjoy some dedicated sewing time. Cost $3 which is returned with $3+ purchase that day.
WEDNESDAY: May 3, 9:30-Noon: Portage Quilters
THURSDAY: Noon-5:00: Sit 'N Sew. Cost $3 which is returned with $3+ purchase that day.
FRIDAY: May 5, Noon-5:00: Old Bag Ladies & Gents Club. We're making the Snapshot bag from By Annie. There is some pre-work for this class but no quilting or binding is needed. Call the store if you need more information.If you'd like to come in early to do the pre-work that's fine, too. The store opens @ 9:30. For more details and to sign up, please go to https://mysewfab.com/module/class/443839/old-bag-ladies--gents-club.
SATURDAY: May 6, Noon-4:00: Stitchwise Clever Quilting on the BERNINA Q16. We still have one more opening for this class. For details and to sign up, please go to https://mysewfab.com/module/class/494635/stitchwise-clever-quilting-with-the-bernina-q16.
Have a wonderful week!
Heidi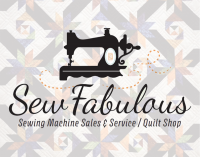 600 Romence Road, Ste 130 (in the Hillside Center)
Portage, MI 49024
(269) 459-1725
sewfabulous.mi@gmail.com
www.mysewfab.com
VIRTUAL TOUR: https://goo.gl/maps/SgXsRD12dAa1NU4s5
From I-94W take Exit 76, stay left to go south on Westnedge Ave.
Turn right on Romence Rd.
Turn right into the Hillside Center drive, just past the mall entrance on Romence Road.