Skip Navigation
Website Accessibility
Greetings from your friends at Sew Fabulous
Hello From Sew Fabulous,
WHAT'S HAPPENING
The GRAB BAG CHALLENGE is on!
The Grab Bags are available between July 24 - August 19. Guidelines will be:
Purchase a Grab Bag which will contain at least 1/2-yard of 3 different fabrics. They will be in paper bags so you won't know what you're getting until you open it. You can open the bag only after purchasing it.

Grab bags are not eligible for any discounts but you will receive a one-time coupon for 20% off fabric cut from bolt (minimum 1/2-yard cut).

You must use some of each of the Grab Bag fabrics to make a quilt that measures at least 36" x 42". We must be able to recognize all three fabrics in your quilt top.

Your project must be quilted, bound and labeled upon submission to Sew Fabulous.

Deadline for submission is October 28, 2023.

All customers will be able to vote for their favorite quilt throughout the month of November - voting will take place in the store.

Prizes will be determined on how many of the Grab Bags are sold, so get your friends to join the fun!
If 1-10 Grab Bags are sold there will be a First ($50) and Second Place ($20) awarded.
If 10 or more Grab Bags are sold there will be a First ($60), Second ($25) and Third Place ($15) awarded.
Put your Creative Hats on and lets have some fun with this!
---
This is the last full week of our Christmas in July sale
---
Sign up @ https://mysewfab.com/module/class/508501/sew-fab-in-house-retreat---october-2023. Remember if you want to come all three days, be sure to put all three days in your cart before checking out online - or just come into the store and we'll make sure to get you in on the days you can come.
---
THREAD OF THE WEEK: Aurifil #2423
---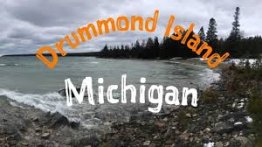 |
DRUMMOND ISLAND DESTINATION RETREAT
Please call or stop in the store if your interested in attending the Drummond Island Destination Retreat, September 18-22. Hall of the registration is due at sign up and the second half is due on August 15. Call Sew Fabulous @ 269-459-1725 if you have any questions. You can read more about this fun retreat @ https://mysewfab.com/module/class/504406/sew-fabulous-destination-retreat---drummond-island-mi-fall. DEADLINE FOR SIGN UP IS END OF DAY, AUGUST 10, 2023.
UPCOMING EVENTS
MONDAY: 9:30-2:30: Sit 'N Sew. Bring a Lunch and enjoy some dedicated sewing time. Cost $3 which is returned with $3+ purchase that day.
TUESDAY: July 25, 4:00-7:00: Bias Squares
WEDNESDAY: July 26, 1:00-4:00: Snapdragons
THURSDAY: Noon-5:00: Sit 'N Sew. Cost $3 which is returned with $3+ purchase that day.
FRIDAY: July 28, 1;00-4:00: Embroidery Club. Christmas in July this month. For details, go to https://mysewfab.com/module/class/403786/sew-fab-embroidery-club-adventure
LOOKING AHEAD:
August 5, 10:00 -3:00: Old Bag Ladies and Gents Club. This month we're making the Cell Phone/Camera Case Wallet. No quilting required on this bag. Call the store if you have any questions. Get more details and sign up @ https://mysewfab.com/module/class/443839/old-bag-ladies--gents-club
Applique 101: This is a 3-session class where we will learn and practice various techniques of applique. Go to https://mysewfab.com/module/class/508673/applique-101 for more details or to sign up online.
Focus on Free Motion: This is a 6-part class meeting the third Monday each month starting August 21. For details and to sign up go to https://mysewfab.com/module/class/507214/focus-on-free-motion.
Please fee free to call the store if you need more details about machines, classes or retreats.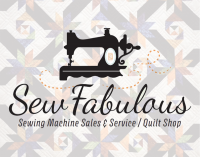 600 Romence Road, Ste 130 (in the Hillside Center)
Portage, MI 49024
(269) 459-1725
sewfabulous.mi@gmail.com
www.mysewfab.com
VIRTUAL TOUR: https://goo.gl/maps/SgXsRD12dAa1NU4s5
From I-94W take Exit 76, stay left to go south on Westnedge Ave.
Turn right on Romence Rd.
Turn right into the Hillside Center drive, just past the mall entrance on Romence Road.