Skip Navigation
Website Accessibility
Hello From Sew Fabulous,
WHAT'S HAPPENING
BERNINA's Super Saturday event is going on this Saturday. Besides a fantastic deal from BERNINA, all kits and panels will be 15% off and individual Villa Rosa pattern cards will be $1.99 each. Stop in this Saturday and get a free cookie or donut, too.
Imagine, 6 years to pay with no interest - that's ZIP - ZERO - ZILCH! Amazing! This offer applies to the purchase of BERNINA machines and accessories. If you have any questions, please call or stop by the store. If you think you may want to take advantage of this amazing offer, please go to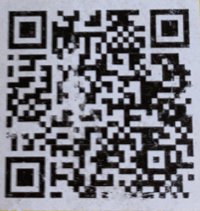 ( mysynchrony.com ) and complete "Prequalify"; if you are pretty sure you want to take advantage of it, complete the "Apply". By applying, you will go through an official credit check from Synchrony Bank. We're looking forward to seeing you on Sataurday, October 14.
---
THREAD OF THE WEEK:
Aurifil - 2568 Mulberry
Isacord - 0111 Whale 
Isacord - 1526 Apple Butter
Isacord - 3631 Tufts Blue
---
Have you purchased your Holly Hop Passport yet? We have them at Sew Fabulous - Pick one up today.
NEW/INTERESTING ITEMS
The quilt handing behind the designer, Lisa Swenson Ruble, in this picture is at Sew Fabulous. Many of my customers have admired it and purchased the pattern. I just want to le you know we now have the fabrics used to create this beauty.
UPCOMING EVENTS
MONDAY: 9:30-2:30: Sit 'N Sew. Bring a Lunch and enjoy some dedicated sewing time. Cost $3 which is returned with $3+ purchase that day. Mark your calendar for next week!
TUESDAY: October 10, 9:30-Noon: Caring Hearts. If you have fabric in your stash that you'd like to donate to a good cause, Caring Hearts is looking for donations.
WEDNESDAY: October 11, 1:00-4:00: Snap Dragons.
THURSDAY: Noon-5:00: Sit 'N Sew. Cost $3 which is returned with $3+ purchase that day.
FRIDAY: October 13, 2:00-4:30: Software Inspirations. This group is working with the BERNINA software Designer V9. If you have Creator V9 and is geared toward beginner to intermediate users of this software. You'll learn some tips and tricks to working in this creative embroidery software. To sign up, please go to https://mysewfab.com/module/class/456898/software-inspirations.
FRIDAY: October 13, 5:00-7:00: Mystery Quilt - LAST MEETING. I can't wait to see what everyone has worked on. To celebrate, we'll have a special treat for attendees. See you there.
SATURDAY:Super Saturday - Special financing on BERNINA purchase $4000+, 0% for 72 months. Also, special event programing:
15% off all panels and regularly priced kits
All individual Villa Rosa Patterns $1.99 each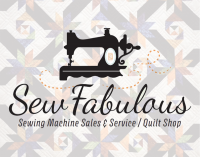 600 Romence Road, Ste 130 (in the Hillside Center)
Portage, MI 49024
(269) 459-1725
sewfabulous.mi@gmail.com
www.mysewfab.com
VIRTUAL TOUR: https://goo.gl/maps/SgXsRD12dAa1NU4s5
From I-94W take Exit 76, stay left to go south on Westnedge Ave.
Turn right on Romence Rd.
Turn right into the Hillside Center drive, just past the mall entrance on Romence Road.